Legal Address: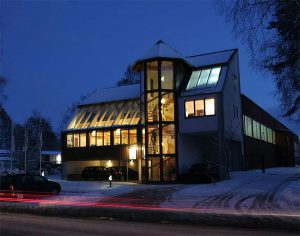 agro-TIP Handels- & Consultingges. mbH
Zinnhuette 17
21255 Tostedt/Germany
Phone: +49 (0) 4182 95 90 9-0
Fax: +49 (0) 4182 95 90 9-20
Email address: info@agro-TIP.de
Website: www.agro-TIP.de
Trade Register: Amtsgericht Tostedt HRB 3429
UST-Id Nr./V.A.T.: DE 114953022
Editor of this website:
agro-TIP Handels- & Consultingges. mbH, Zinnhuette 17, 21255 Tostedt/Germany,
General Management: Hartmut Gries
Note:
While agro-TIP undertakes reasonable efforts to ensure that all information published on this site is correct we cannot accept any responsibility for any errors or for any consequences resulting therefrom. Except as otherwise specifically provided, nothing contained within the site is to be considered a part of our terms and condition of sale. agro-TIP may modify all or portions of this site at any time in its sole discretion, without notice and assumes no responsibility to update the site. Reproduction or dissemination of any portion of the contents is strictly prohibited without permission of agro-TIP. In case you plan to place a link to our homepage on your website, a short notice would be appreciated. We do not take on any liability for the content of external websites we link to.
Privacy Statement
General
Your personal data (e.g. title, name, house address, e-mail address, phone number, bank details, credit card number) are processed by us only in accordance with the provisions of German data privacy laws. The following provisions describe the type, scope and purpose of collecting, processing and utilizing personal data. This data privacy policy applies only to our web pages. If links on our pages route you to other pages, please inquire there about how your data are handled in such cases.
Inventory data
(1) Your personal data, insofar as these are necessary for this contractual relationship (inventory data) in terms of its establishment, organization of content and modifications, are used exclusively for fulfilling the contract. For goods to be delivered, for instance, your name and address must be relayed to the supplier of the goods.
(2) Without your explicit consent or a legal basis, your personal data are not passed on to third parties outside the scope of fulfilling this contract. After completion of the contract, your data are blocked against further use. After expiry of deadlines as per tax-related and commercial regulations, these data are deleted unless you have expressly consented to their further use.
Disclosure
According to the Federal Data Protection Act, you have a right to free-of-charge information about your stored data, and possibly entitlement to correction, blocking or deletion of such data. Inquiries can be directed to the following e-mail addresses: ( info@agro-tip.de )